The current Year Book and any changes are available here:
https://www.motorsportuk.org/resource-centre/#yearbook
And the Year Book by section is here:
https://www.motorsportuk.org/resource-centre/#yearbook-by-section
FIA Safety Bulletin - Clarification - Harnesses 
In the December Bulletin MSUK
published FIA Safety Bulletin #10 giving their latest guidance on harness use and installation. Keen readers would have noticed in article 5 of this bulletin (copied below) that the recommended angle for the crotch strap installation (fig.2b) has changed to allow up to 90° rearwards, where the previous guidance was a maximum of 20°. 5 - Safety Harness Installation The safety harness must be installed in accordance with the FIA International Sporting Code under Appendix J or/and to the championship technical regulation, but whenever possible it should be as close as possible to the angles shown below. This new guidance is published by the FIA following a review of harness installation requirements by their Safety Department and will be reflected in the FIA Appendix J art.253 regulations from 2023. Although not appearing in regulation until next year, the FIA Safety Bulletin gives the current best practices, and the guidance can be implemented with immediate effect.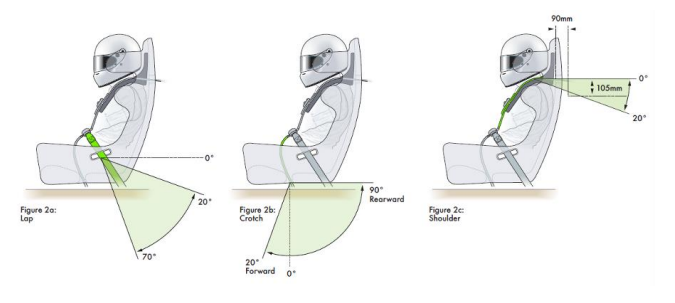 Seat Installation
The FIA is encouraging drivers in GT, touring cars, Rally, Rallycross and Cross Country cars to always check they are positioned correctly in the seat, as this can play a key role in preventing injuries during serious accidents. To ensure that seats provide the most strength and support, competitors should follow the best practice for installation of seats homologated to FIA Standards.

When seated in the racing position, ensure the pelvis, shoulders, and head are supported comfortably by the seat by following these three steps: 1. Eye line must be below the top edge of the side head support, and above the bottom edge of the side head support. 2. Shoulders must fit within the side shoulder support of the seat. 3. Pelvis must be adequately supported by the side pelvis support. If the driver's helmet is too high in relation to the seat head support, the seat may not provide lateral and rear support to the helmet in the event of a crash.

Harness Installation
Scrutineers are still regularly coming across incorrectly installed harnesses, which are not correctly routed through the adjusters when wrapped around a harness bar. Please see the example below. As can be seen, for each shoulder strap the 3-bar adjuster is set a significant distance away from the ROPS harness bar and the strap itself has not been passed back through the adjuster for the third time. Looking carefully in the background you can just about see that the other occupant's harness is installed in the same way. With an installation like this there is a significantly increased potential for slippage in the system – both longitudinally as well as laterally on the harness bar – with potentially serious consequences in the case of an incident.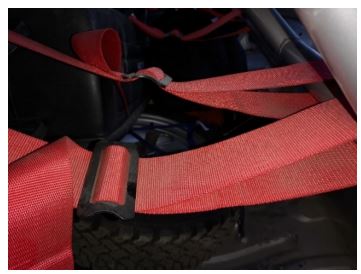 When installing harness shoulder straps on ROPS harness bars with a 3-bar adjuster such as in this case, the installation should always be carried out as shown in this example below, including diagram below. Noting in particular that the adjuster is placed as close as possible to the harness bar, and the strap passes back through for the important third time, leaving at least 100mm free length.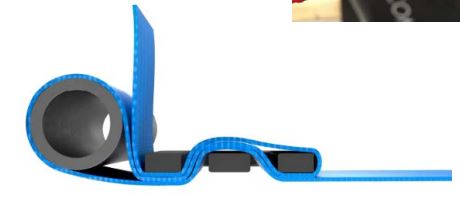 There is further MSUK guidance on harnesses here.
Seat Life for events which require 'in date' FIA seats - March 2021 - 1yr Extention
The applicable Regulations are N6.13.6.1 and R48.10.6, and the extension applies specifically as follows:
Seats with an original homologation label detailing a manufacture date during 2013, which may be used for up to 8 years from the date on that original homologation label;
and
Seats with a 'Not Valid After' date (on the original homologation label) of 2019, which may be used until 31st December 2022.
The validity dates above take into account the additional two years' use over the FIA homologation validity already afforded to seats used in National Events in these disciplines.
The date of implementation of the above Exemption (Regulation A2.4) is immediate and will cease on 31 December 2022.
Check your roll cage welding - taken from MSUK Scrutineers March 2021 Bulletin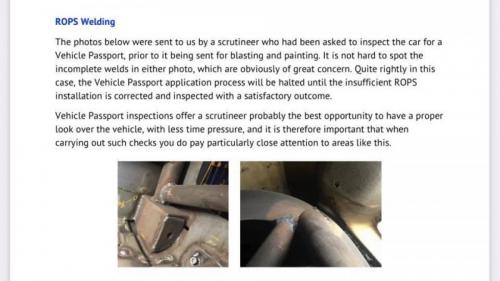 Seat Mountings – Dec 2020
Further amendments have been made to the seat mounting regulations in (K)2.2.1, these amendments give further detail to the requirements for transverse seat mounting rails.
These new regulations are only a requirement for new build cars from 01 January 2021. They are not to be retrospectively applied to existing cars
Seats, Seat Belts and Headrests – Nov 2020
New rule
K2.1.12. Elastic devices attached to the shoulder straps are forbidden. Date of Implementation: Immediate
Reason: Elastic devices attached to harness shoulder straps to aid egress are a safety concern as they may pull the shoulder straps off the FHR. The regulation copies an FIA regulation which prohibits their use.
Link to MSUK Blue Book sections
https://www.motorsportuk.org/resource-centre/
N.B. Use the filters on the left hand side and 'tick' the Yearbooks by section option to bring up just the Blue Book / Yearbook sections.
Useful MSUK Technical Guidance
Seat Installation https://www.motorsportuk.org/wp-content/uploads/2020/09/Seat-Installatio...
Harness Installation https://www.motorsportuk.org/wp-content/uploads/2020/09/harnessguidance0...
Frontal Head Restraints (FHRs) (HANS)
https://www.motorsportuk.org/wp-content/uploads/2019/08/2018-11-09-front...  
Non Lead-acid batteries Lithium ion batteries are becoming popular as a good weight saving. However only batteries made by MSUK registered companies can be used on events.
https://www.motorsportuk.org/wp-content/uploads/2020/09/Battery-Registra...
Road Rally Tyre Rules (also applies to Targa Rallies)
N.B. Always check event regulations which may put in place additional requirements. For example events in Wales require E marked tyres, whilst this remains a very rare rule outside of Wales.
Extract from Section L (Tyres) of the Blue Book :
https://www.motorsportuk.org/wp-content/uploads/2020/12/motorsport-uk-ye...
3.2. For all Road, Navigation, Targa Road and Historic Road Rallies tyres are free subject to the following;
(a) Tyres on the current FIA List of Asphalt Eligible Tyres are permitted; including sizes not homologated;
 (b) Tyres on List 1B (from 2020) and List 1C are not permitted other than the Avon CR28, the Avon CR6ZZ and the Pirelli P7 Corsa Classic, for pre 1/10/90 registered cars, the Yokohama A021R (manufactured before 01/11/14), and the Yokohama Advan A052;
(c) Tyres marked for "competition use" are not permitted with the exception of tyres on List 6 and 3.2a. 3.2.1. For Endurance Road Rallies only tyres on List 4 are permitted.
The tyre lists can be found at the end of Section L of the Blue Book (see above link)
Events in the AEMC / AMSC region don't normally apply any additional rules on tyres.
Historic Rally Car Technical Information
If you have any technical questions about car eligibility or car build questions, then please email technical@aemc.org.uk 
Page maintained by Matt Endean